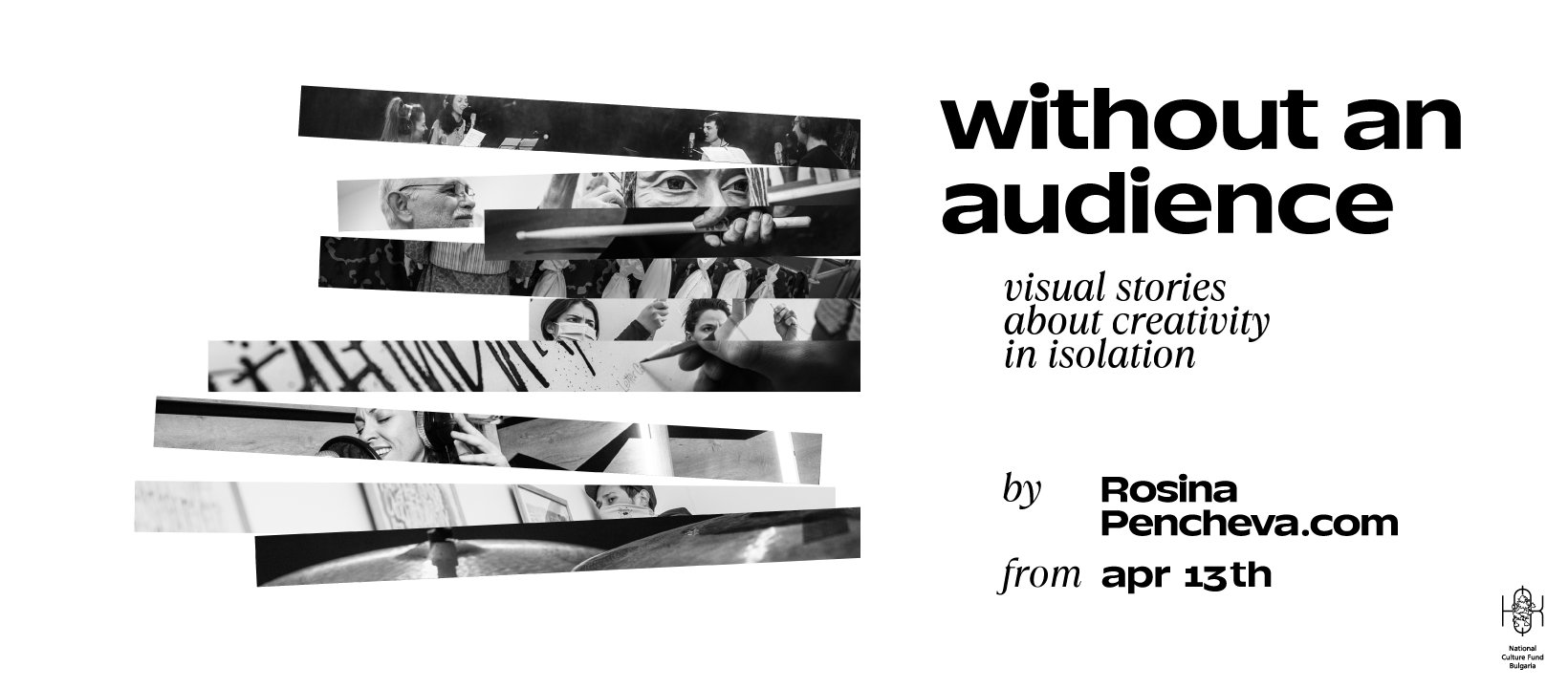 During the state of emergency in the spring of 2020, a rather severe public verdict came to light about artists and their work. The prevailing opinion was that art is something like a hobby, it's made for entertainment and doesn't require much effort and skill.
As a photographer, I have been researching and documenting visually creative processes in the fields of crafts, performing, fine and applied arts for years. I continued to do so in the conditions of a pandemic – аn extremely difficult period for artists, in order to answer the question: can the creative process be isolated?
The "Without an Audience" project includes four visual stories about creativity during lockdown, shot from December 2020 to April 2021.
My work is a kind of visual archive about creativity during isolation and crisis, presenting the intimate moments of the work of these artists – their emotions and complete devotion at the moment of materialization of a dream, an urge to create.
As my mission, I recognize the need to take care of the audience by maintaining its interest in art, making it intimate with the  artists' work and thus educating it in respect.
The project
Without an Audience
 is funded by:
photo editor:
Dobrin Kashavelov
promo video – concept & realisation: I

va Gorche

v
a
;
music
& sound design:

Georgi Georgiev
projec​​​​​​​

t communications:

Milena Dimitrova