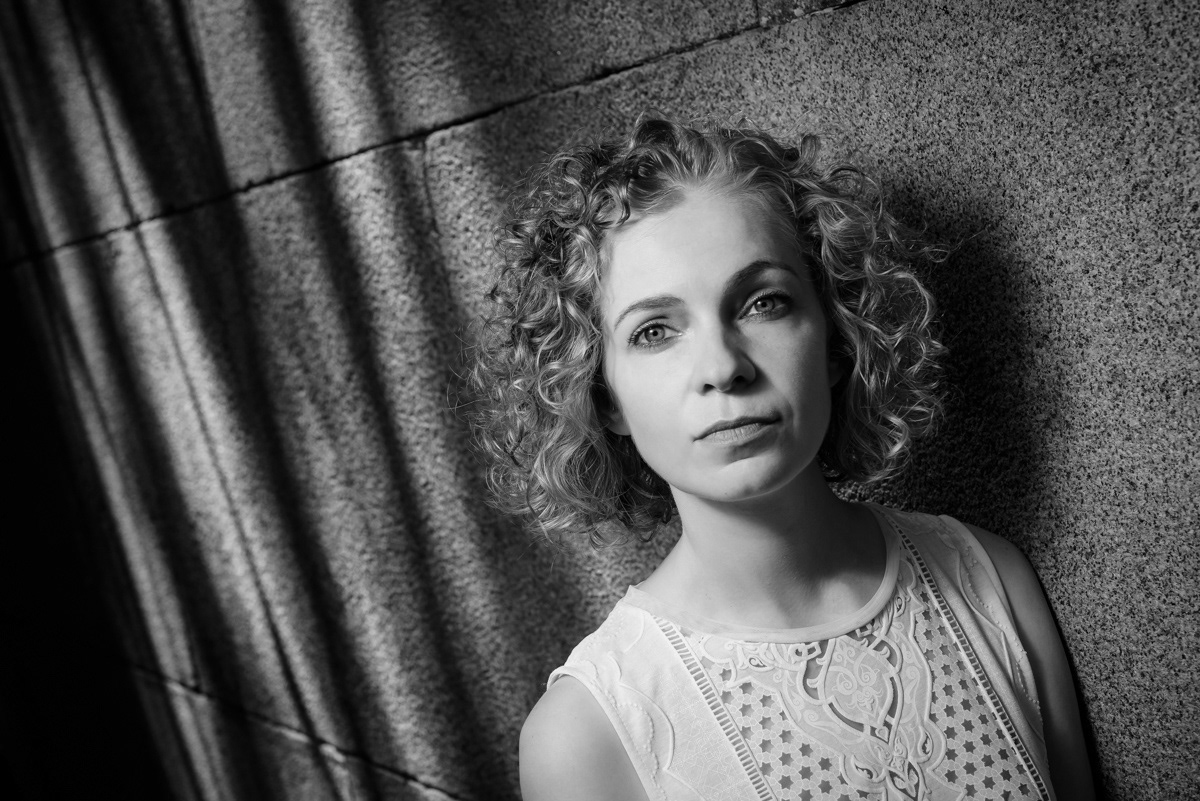 As a child, Rosina Pencheva spent long hours wandering around backstage at the Pantomime Theatre in her hometown Gabrovo where her mom was rehearsing; as a grown-up one finds her mainly where arts and culture happen. 
What she explores is precisely the happening itself
 –
 the idea of ​​art as an evolving and changing process that goes through various metamorphoses and stages in search of itself and its completeness.
Rosina spends long days, sometimes months or even years, with the characters of her photographs to capture the process of creation in its nakedness, sincerity and unique imperfection. The art of capturing a transitional and unstable world – one of the artists creating new worlds requires eternal patience, an instinct for the right moment and wide open (blue) eyes.
Her professional interests are also in cultural heritage, art history and design. Rosina participates in workshops for cultural management and creative economy, design process and others. Since 2020 she is

Michelangelo Foundation

's ambassador for Sofia, Bulgaria. In 2021 she became an artist presented in Bulgaria ON ART – an initiative of Bulgaria on Air National Television.
EDUCATION




2010

, Visual Arts: Photography / New Bulgarian University, Sofia
MASTERCLASSES




2019

, Kadir van Lohuizen (The Netherlands) / Nikon-NOOR Academy


2014

, Edward Keating (USA) / Sofia Photo Fest
WORKSHOP




2016

, Scott Brauer (USA), Sofia Photo Fest
SOLO EXHIBITIONS




2021

,
Without an Audience (online, due to covid-19)
2015

, Parallels, Central Square, Gabrovo / I Prize for

Best Cultural Event of the Town of Gabrovo for 2015




2014

, Working Title, Bulgarian Month of Photography, "Rubber" Photography Gallery, Sofia
COLLABORATIVE EXHIBITIONS




2019

, Construction Crafts of Stara Planina, with Meshtra NGO and Etar Open Air Museum, IEFEM (BAS), Sofia


2015

, Points of View, with Petrinel Gotchev and Rin Yamamura (Japan), City Art Gallery, Gabrovo
GROUP EXHIBITIONS
2021
, BG P
ress Photo,
Еxcellent Performance
 prize for "In the Studio: Rin Yamamura"
 / 
New Bulgarian University, Sofia
2020

, Тhe Other Hundred HEALERS, shortlisted / Department of Journalism, Hong Kong Baptist University, China


2019

, Theater in Twin Cities, shortlisted / Historical and Art Museum, Mytishchi, Russia


2019

, 24th International Gabrovo Biennial, shortlisted / Museum of Humour, Gabrovo 


2017

, 23rd International Gabrovo Biennial, shortlisted / Museum of Humour, Gabrovo


2016

, BG Press Photo, III Prize in Documentary series / Vivacom Art Hall, Sofia


2015

, Gaudeamus Igitur…, Antoan Bozhinov and his students / Museum of Humour, Gabrovo


2014

, PhotoAcademics, Month of Photography Festival, shortlisted / "Industrialna 11" Gallery, Sofia


2011

, From Paint to Pixel / Kirkgate Theater and Arts Center, Cockermouth, England
2008

,
PhotoAcademics, III Prize in Art Photography / International Fair, Plovdiv