Borislav Petrov is a drummer, composer and teacher. For the last 20 years, he has been exploring opportunities for sharing the beauty of Bulgarian folklore through the means of jazz. He spends much of his time researching the roots of the folkloric drum styles, together with the tradition's skilled representatives, and the continuity between them. Some of the most exciting musicians on the instrumental folklore scene in Bulgaria are the drummers. Often in the eyes of the audience they are a barometer for the professional level of the orchestra.
In 2020, Borislav launched the "Masters of Balkan Drumming" initiative to give broader publicity to the exceptional skills, musicality, virtuosity, and spectacularity, associated with the folk drumming style – uneven meters, complex rhythmic patterns and highly developed tradition for improvisation. According to Petrov, the constant innovations, the ongoing flux of influences from various contemporary genres and other folk traditions in their style, makes Balkan drummers a worthy contribution to the musical culture of the world.
This is the beginning of a long-term project that visually represents the inspiring research of the Balkan rhythm masters. For now, the photo story covers drummers Paicho and Asan Ivanovi, and Ventsislav Radev, but many others are yet to be photographed.
The photographs were taken in March and April, 2021 in a situation of the pandemic, when the presence of the concerts' audience is banned or severely restricted, and the musicians are actually unemployed.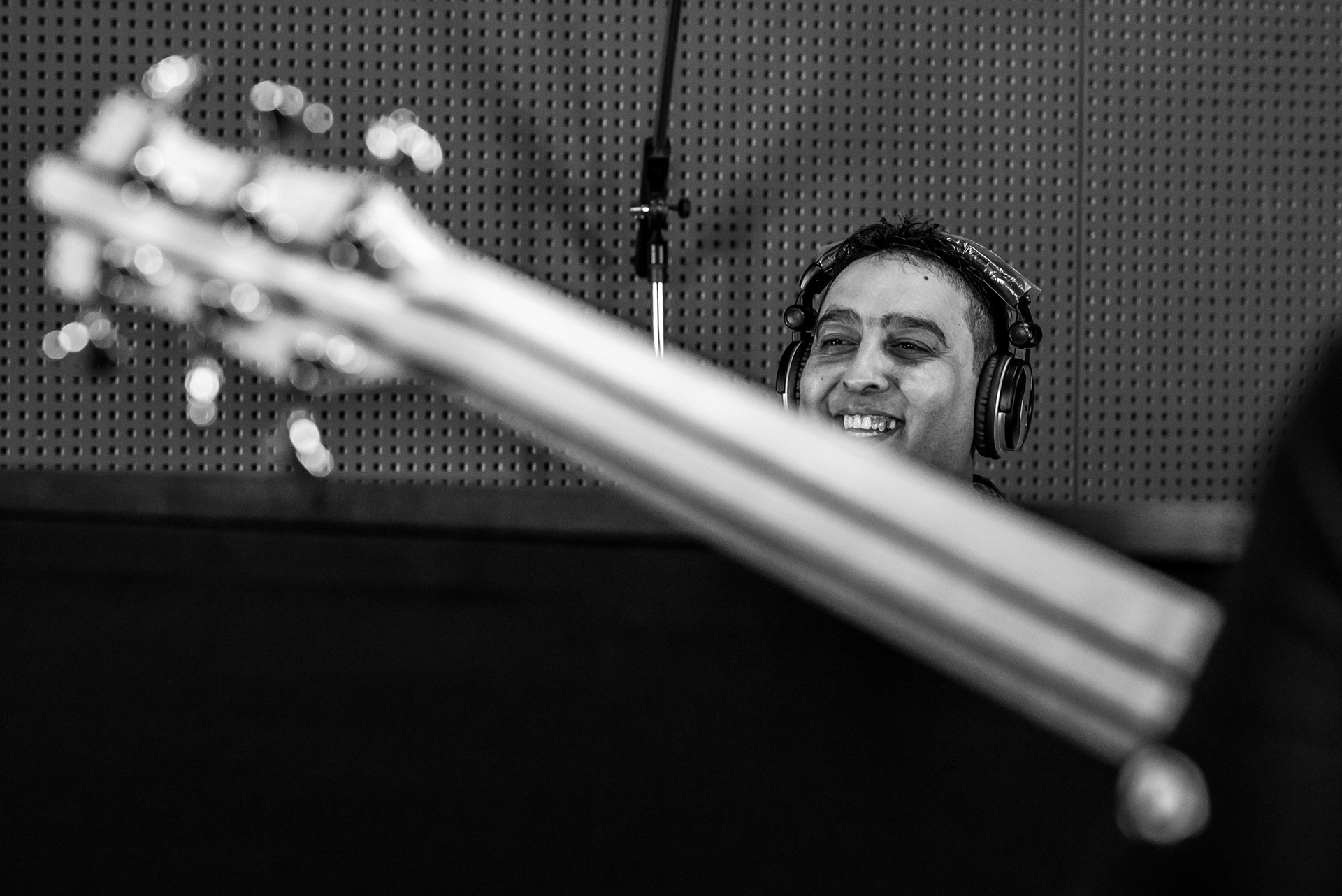 The project
Without an Audience
 is f
unded by: