In order to popularize the authentic interior of the architectural masterpiece – thе House of Culture of Gabrovo, Rosina Pencheva collaborates with the established platform for music video sessions Urban Tapes. Thus, the video team shot its first session in Gabrovo, and the musicians from the legendary band OSTAVA were invited as the main characters of the production. The choice of the band is indisputable – almost 30 years ago OSTAVA started their career from the stage of the House of Culture in the town where the group was founded.
That's how the idea to shoot the band's iconic song 
London? Paris? Berlin?
 from the album 
Mono
 came up. The 2004 song is a favorite of OSTAVA fans, but has never, until now, been broadcast on radio and television.
Behind the scenes of the music session with OSTAVA 
by 
Urban Tapes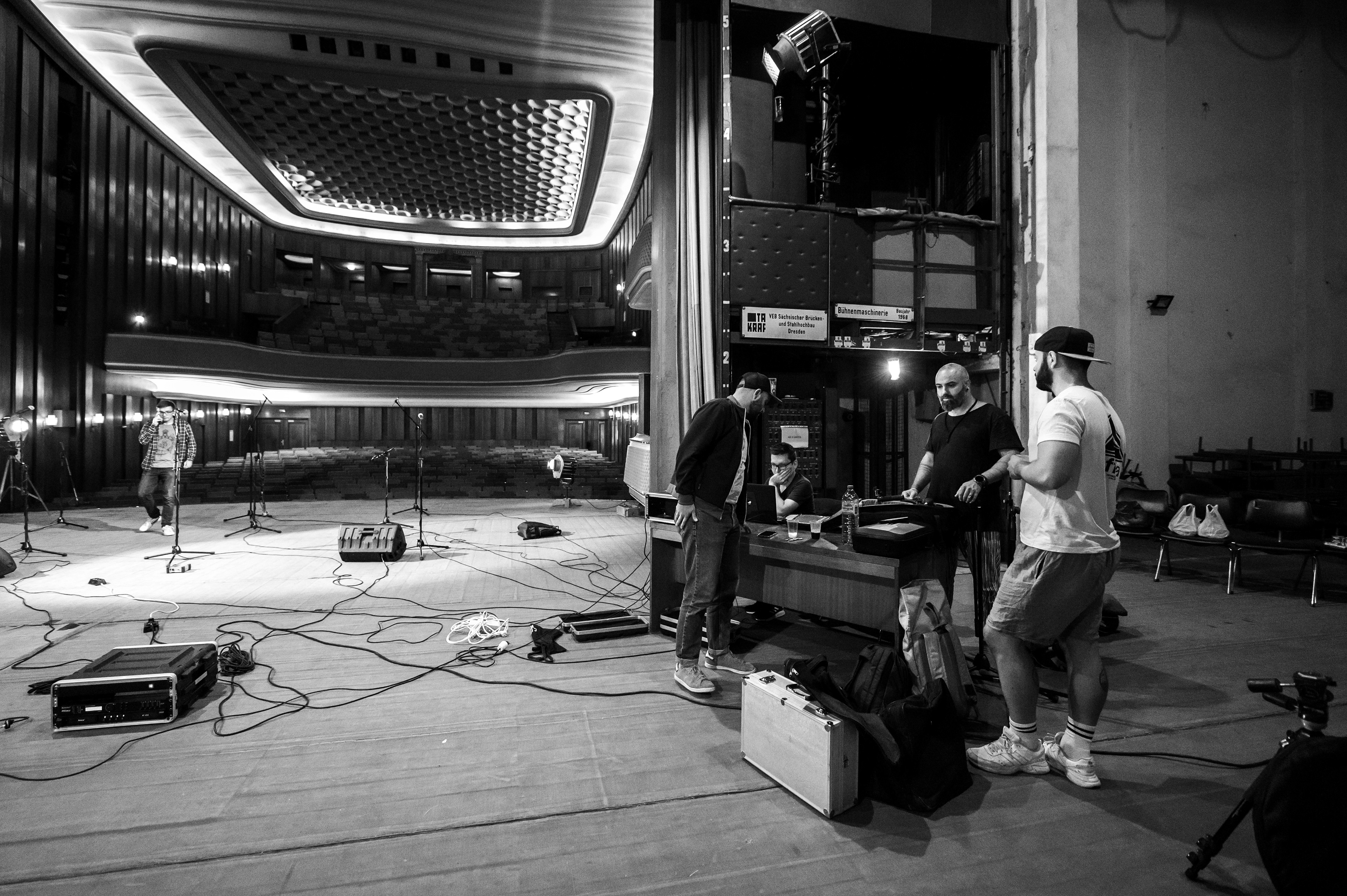 House of Culture — Visual Archive (2021)
video concept: 

Samuil Petkov

 and 

Boyan Simeonov, 

DOP: 

Georgi Kazakov, 

sound production: 

Petar Zhelev

 and 

Slav Simeonov, 

video postproduction: 

Samuil Petkov, 

still photography:

 Rosina Pencheva
Partner:
House of Culture 
Emanuil Manolov, Gabrovo